You can get notified when you receive deposits or when your account balance dips below your comfort zone.
To set up Account Alerts, be sure to select the share or loan you wish to set up alerts for, then click on Alert Preferences to complete the setup. Please Note: you'll want to confirm your contact information is up to date to ensure alert delivery.
Transaction Alerts
Allow you to set up a notification for deposits or withdrawals on your account. This is a great way to get notified of your next stimulus check - without logging in to your account.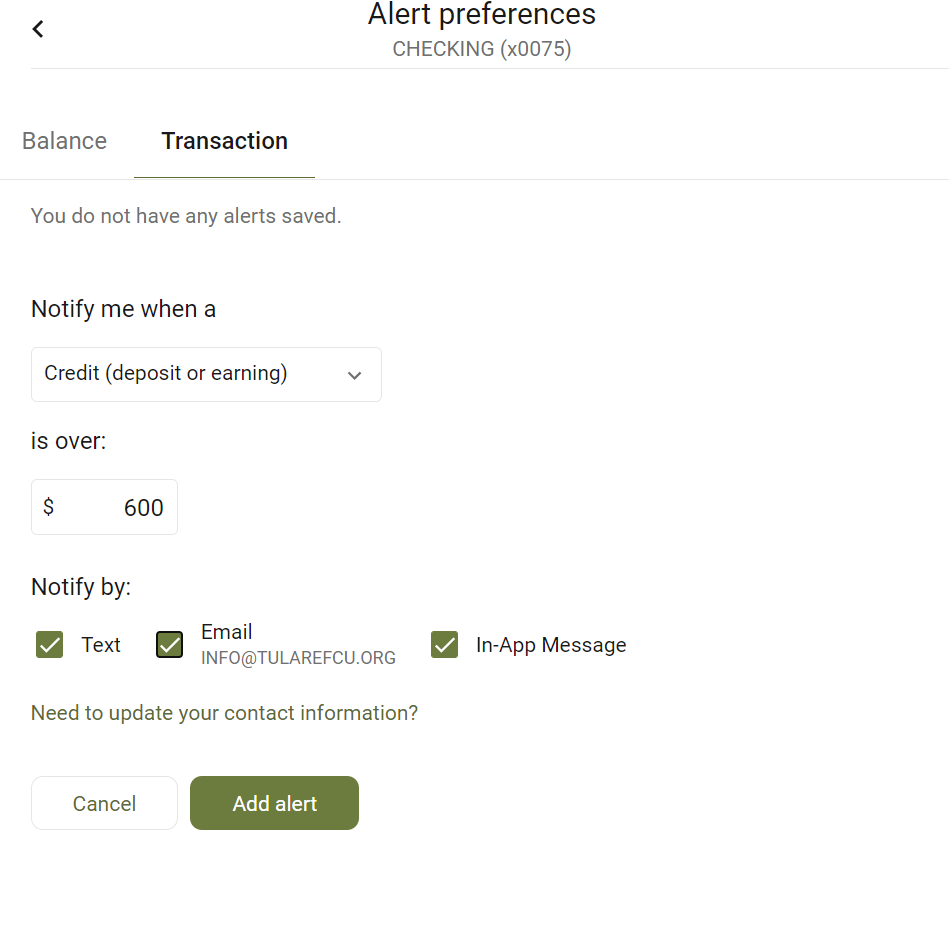 Balance Transaction Alerts
Allows you to set up alerts when your account is above or below your desired amount. These alerts can come in handy and may help prevent overdraft fees.