Select: First time here? Enroll now
Enter the primary member's information requested on the Enroll screen, and then select Next.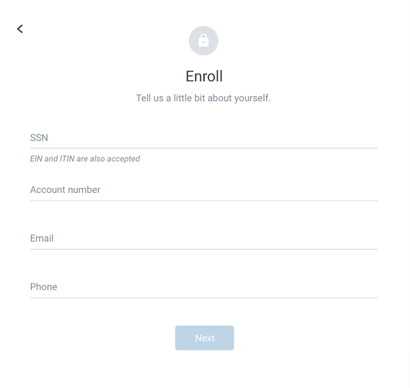 3. Enter the verification code sent via SMS, and then select Verify
4. Read the user agreement, and then select Agree.
5. Create a username and password by entering information in the Username and Password fields, and then select Next.
* Not sure what your account number is? Give us a call at 559-686-1791.